Nate Berkus Interior Designer Bio
| | |
| --- | --- |
| Name | Nathan Jay Berkus (Nate Berkus) |
| Profession | Interior Designer |
| Date of Birth | September 17, 1971 |
| Age | 49 (As in 2020) |
| Height | 5′ 9″ (1.75 m) (Approx) |
| Net Worth | 18$ million dollars |
| Nationality | American |
| Birth Place | Orange County, California |
| Zodiac Sign/Sun Sign | Virgo |
| Religion | Jewish |
| Eye Colour | Greenish |
| Hair Colour | Dark Brown |
Nate mentions "If I think back, to the kid in my childhood bedroom hysterically crying like a boy. Knowing it would never happen. Being bullied, being terrified to get on the school bus because this huge guy I mean I was too small. When I was in elementary school and I remember just thinking like what I can't have. Am I supposed to get through this? But even in my darkest moments I just knew that it would get better.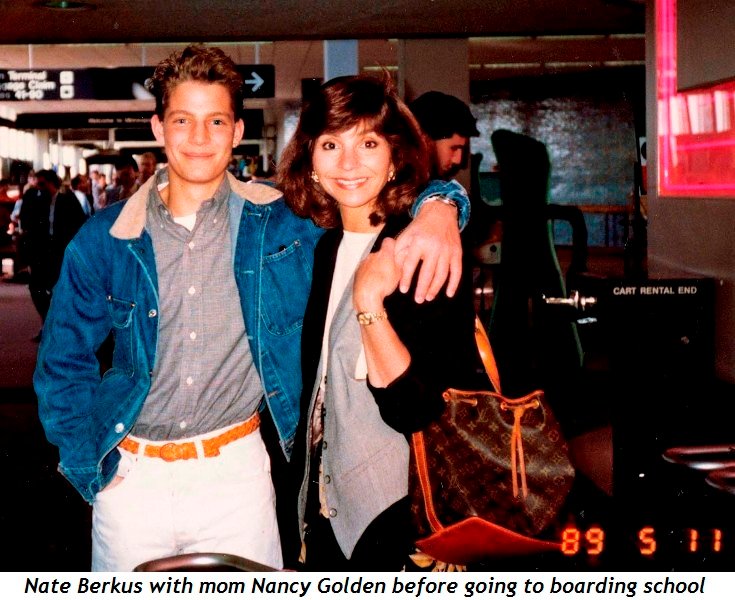 Nate Berkus Living
Hometown
He was born in Southern California. But he was raised in Minnetonka, Minnesota. Nate went through the Hopkins school district from kindergarten through high school and graduated from Hopkins High School in Minnetonka. He grew up largely in Minneapolis.
Current Living
Los Angeles – Enchanting Nate Berkus Home in L.A. where they now raise their two children, Poppy Brent Berkus, 3, and Oskar Brent Berkus, 6 months, that you can really feel that love. Yes, this house has all the grandeur and architectural beauty you'd expect. From the renowned celebrity designers, but it pulsates with love and energy that can literally feel as you walk through the front door. Their house feels like home.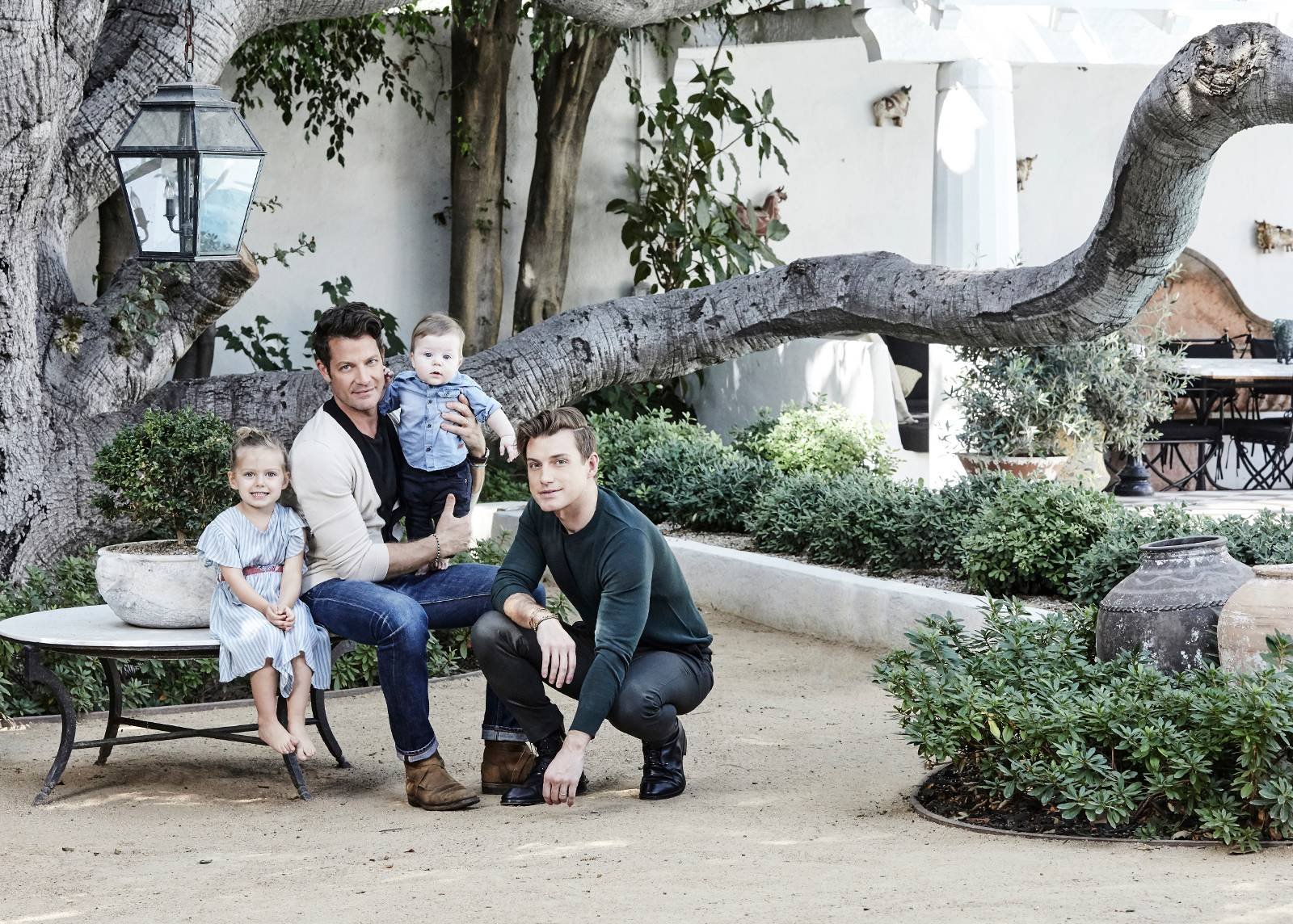 Education and Accomplishments
Senior Year
Nate Berkus Senior Year at the prestigious Cushing Academy in Massachusetts
Graduated
Nate Berkus Graduated from Lake Forest College in Illinois with a degree in French and Sociology. However, in 1994, Berkus graduated from Lake Forest College. It is a private liberal arts school 30 minutes north of Chicago. He earned a bachelor's degree in French and Sociology.
Awards
Chicago Social Magazine Design Director 2000
House Beautiful's Next Wave Design Talent 2003
Craine Business Magazine's 40 Under 40 To Watch 2003.
First Appearance on The Oprah Winfrey Show in 2002,
Featured Publications including Architectural Digest, House Beautiful, Vogue, InStyle, O, The Oprah Magazine, People, and Elle Decor
Author
He is the author of two New York Times best-selling books: Home Rules and The Things That Matter. However, you probably know him best from his design shows, Burkes has also written two books: Home Rules: Transform the Place You Live into a Place You'll Love, released in 2005, and The Things That Matter, published in 2012. He's dabbled in film, too, executive producing the Oscar-winning movie The Help.
Nate Relationship Status
Sexual Orientation Gay
Affairs/ Boyfriends
His former partner, Fernando Bengoechea, was killed when the tsunami hit Sri Lanka in December 2004. The couple was vacationing there at the time. Nate Berkus and Fernando Bengoechea met for the first time on a photo-shoot for Oh at a home magazine that was in 2003.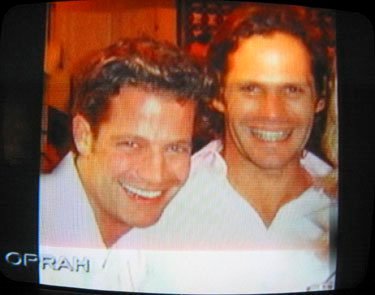 Jeremiah Brent reveals their proposal story in an interview. He was asked some of the personal questions in an interview. However, to summarize many things were asked relating to Nate, daughter Poppy etc. The interesting part is Nate Berkus Wedding Proposal story of how Nate proposed Jeremiah to marry him.
Marital Status
Married.  Nate married Jeremiah Brent, who is also an interior designer and TV personality. Brent and Berkus made history as the first same-sex couple to marry there, PEOPLE reported.  Nate Berkus Wedding took place in May 2014 at the New York Public Library. The interior designer also remembers favorite Nate Berkus wedding memory of that day.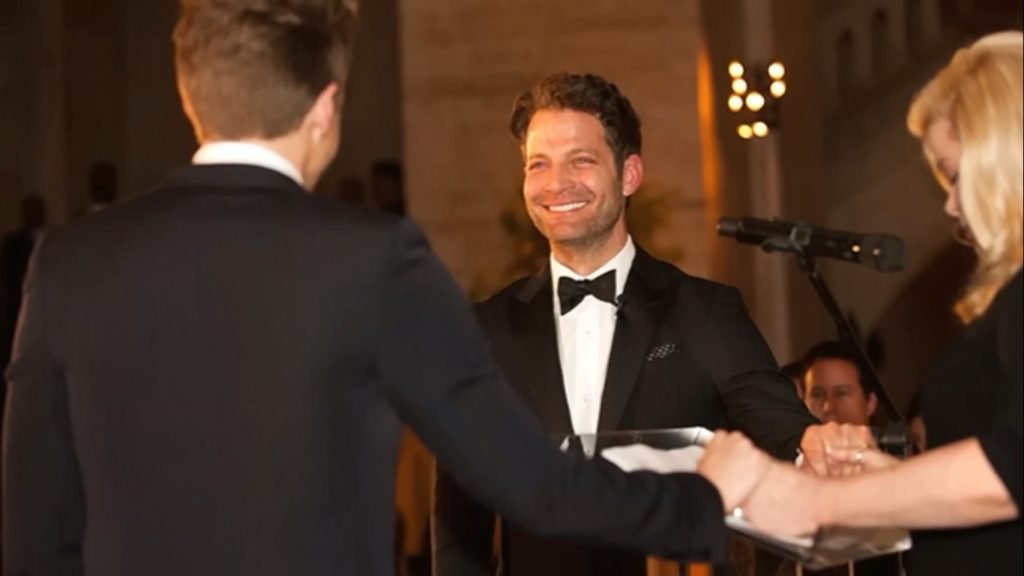 In a 2016 interview, Berkus credited Brent with being open and accepting of his relationship with Bengoechea. "I honor that story. Our daughter will know who he was; We have pictures of him in the home," Brent said.
Nate Berkus Family
Mother (Nancy Golden)
Nate's mother is designer Nancy Golden from the HGTV and DIY networks, and his dad co-founded the National Sports Collectors Convention. His mother received an emotional Nate Berkus tsunami call when he survived the deadliest tsunami back in 2004.
Father (Mike)
Mike co-founded the National Sports Collectors Convention
Siblings (Dave, Barry, Gunther, Josh, Eric, Matt Berkus)
Berkus is related to the venture capitalist Dave Berkus. Also, architect Barry Berkus, musician/artist Gunther Berkus, Josh Berkus of Software in the Public Interest.  Finally, casino manager/author Eric David Berkus, and western states lawyer Matt Berkus.
Husband (Jeremiah Brent)
Nate Berkus Relationship with Jeremiah is simply warm-hearted. Here, they both were asked regarding their working relationship as a couple. However, they both Nate and Jeremiah had to respond differently. They both have completed the second season of their show on TLC which is called 'Nate and Jeremiah by Design'.
Children (Poppy, Oskar Brent Berkus)
The Brent-Berkus clan is now a party of four! Their daughter, Poppy Brent-Berkus, was born in March 2015 via a surrogate.
Nate Berkus Surrogacy – Poppy took part in the process all along. Nate Berkus surrogacy process along with Jeremiah Brent was wonderful. The couple tried their level best throughout the pregnancy process to provide many ceremonial experiences for Poppy. Thus she can feel excited and involved for Oskar's arrival.
Nate Family Journey
Nate Berkus and Jeremiah Brent started a family, the couple made the announcement via their respective Facebook pages. It's just become even more beautiful. However, we are happy to announce that we are expecting our first child. Nate surrogate born daughter Poppy Brent Berkus was about to be born. They added while we can't share much we can say that thanks to a surrogate. The support of those we love we will officially be a family in the spring of 2015.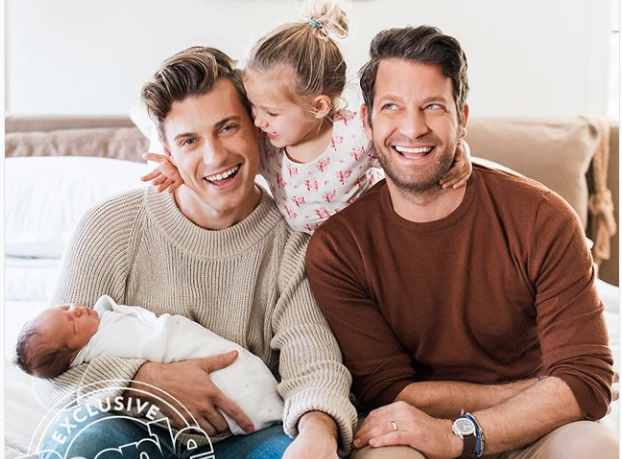 However, In the March of 2018, Jeremiah Brent and Nate Berkus Son Oskar was born. "It is with so much love that we welcome Oskar Brent-Berkus to our family," Berkus wrote on Instagram. "We have waited for you, we already love you, and we as a family stand on the shoulders of so many people who have made it possible for families like ours to continue to grow." Recently Jeremiah Brent uploaded pictures of Oskar Brent Berkus Photoshoot with himself.
Nate Berkus Hobbies
Favorite Things
Beautiful woven blankets from Mexico.
Fantastic colonial antiques from Cambodia.
Anything that is indigenous to that area.
Hand tooled leather.
Beads and glass.
The Nate Berkus Show
Audiences have followed Nate through his television shows. Including the daily, syndicated The Nate Berkus Show. In addition to, 2014's American Dream Builders on NBC, and his current hit show Nate & Jeremiah By Design, which had its second season on TLC. He is an artistic advisor for LG Studio. Nate also served as executive producer of the Oscar-winning film The Help. Nate's popular product lines include a home collection sold at Target and a fabric line at JOANN Fabric and Craft Stores.
Nate Berkus Reads
Every month from August 2017 until now Nate has been consistently updating his fans regarding his reading collection. In addition to he introduced his book recommendations by a new hashtag. #NateReads You can check out his previous set of books suggested by him in the past several months in the reverse order.
2018 Reads
Entire Reads (July 2017-July 2018)

Nate Berkus Design
Interior designer Nate Berkus always take out time for the fans. He gives out design styling related Ideas to the fans through social media platforms. Nate Berkus goes live on Facebook and he answers design-related questions. Therefore, questions are asked by fans from all around the world. Nate is always fond of answering questions and helping fans to the best of his abilities when it comes to his Design.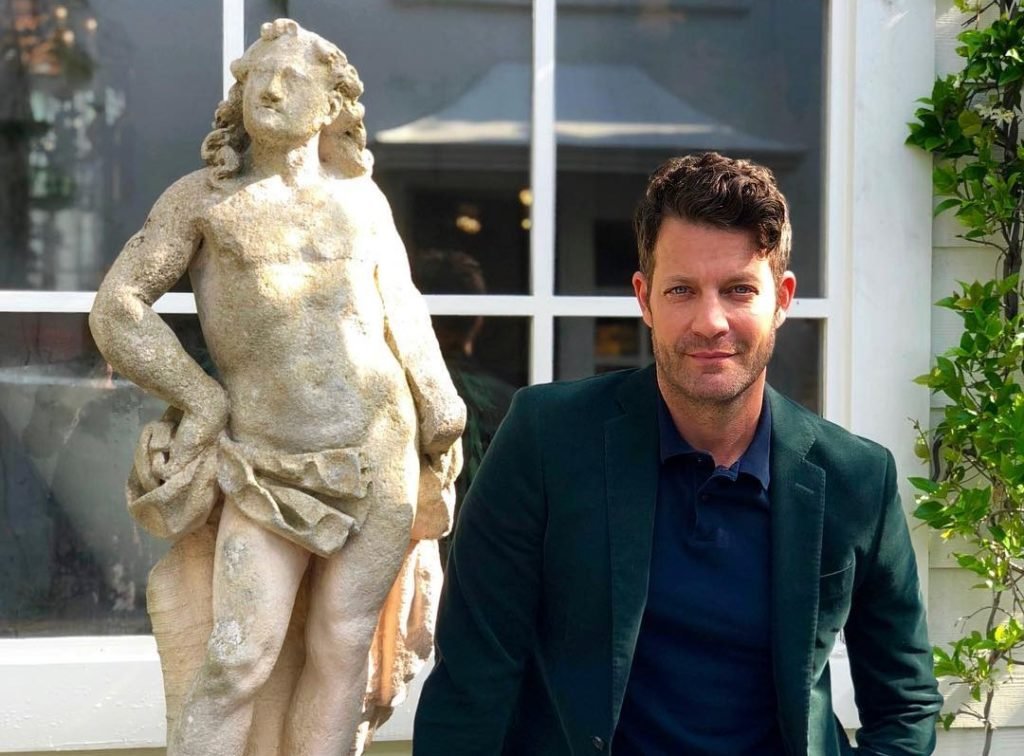 You can check out the design related session in the links below.
Nate and Jeremiah by Design
He used to be a regular on Oprah's show. However, Jeremiah Brent has a design company on both coasts. They combine forces for the TLC show Nate and Jeremiah by Design. So, the two interior designers were in town this weekend checking out their new line of furniture over at living spaces. We found out while their interior design styles are shown in TV shows, movies, magazines, online. They're kind of down-to-earth guys. Most of us can't afford a designer and probably aren't even sure how to arrange our living room furniture.
Nate and Jeremiah by Design Season 3 – A surprise for Nate and Jeremiah fans. A few days ago Jeremiah posted a video on social media regarding a surprise. Jeremiah hinted that it had them years in the making. Fans from all around the world went guessing what the couple is up to.
Nate Berkus Occasions
Nate Berkus Halloween – Nate and Jeremiah posted Halloween pictures and some small chunk of videos on the internet. Letting the fans know how the interior designers are celebrating their Halloween this year.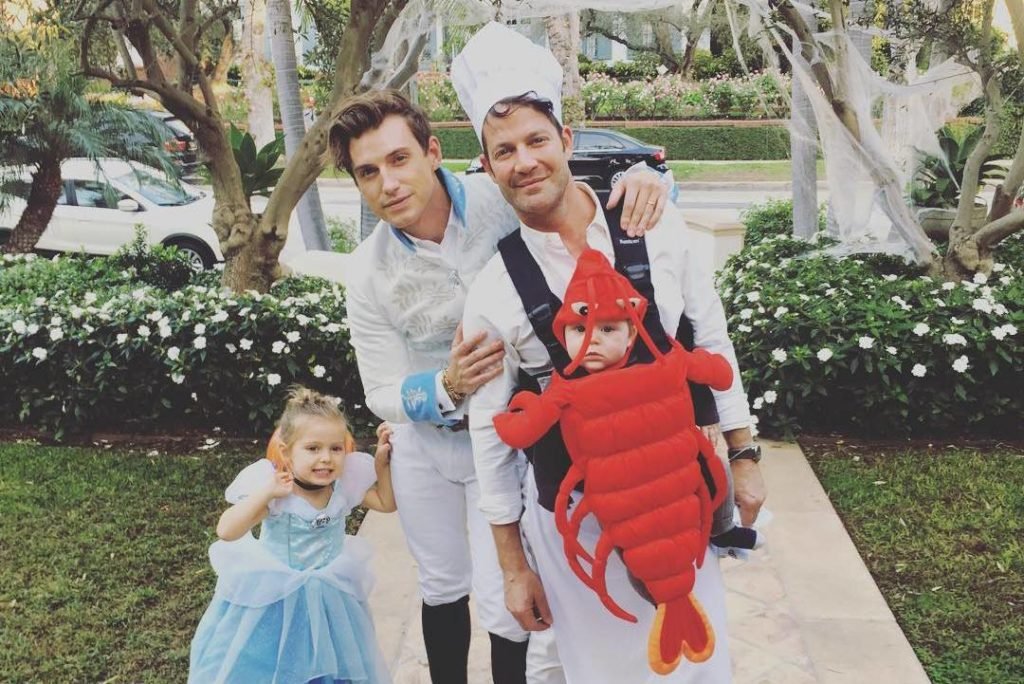 Nate Berkus tsunami Plea – In addition to a tsunami incident, it reminds Nate Berkus of a flashback. Famous interior designer Nate Berkus has previously survived 2004 tsunami while his former partner Fernando Bengoechea is presumed dead in that incident. As an example, whenever a tsunami incident occurs around the globe, it gives him the opportunity to shout out for help.