Finally, Jeremiah Brent Netflix series Say I do will be releasing next week. The interior designer is finally back on screen with a different series.
Jeremiah Brent Netflix Series
The series is all about dream weddings. Interior designer, fashion designer, and a chef team up to help couples make their wedding day one of the most memorable experiences of their lives.
The Cast of Say I Do
The three experts of the show are Jeremiah Brent as an interior designer, Thai Nguyen as a fashion designer, and not to forget Gabriele Bertaccini as a chef. Now, who's excited? I know I am!!!
Netflix released the trailer of the series a few days ago, and I can assure you it's going to be heartwarming and a tearjerker. The series is from the creators of Netflix's Queer Eye.
Perfect Weddings
The show is somehow similar to Nate & Jeremiah by Design, but this is all about weddings. The theme of the show is to feature deserving couples who always wanted to get married but due to unfortunate circumstances or tough luck, they were unable to turn their dreams into a reality.
The show reveals different aspects of each love story. Jeremiah Brent Netflix Say I do is all about couples who stood by each other through thick and thin and now they are going to celebrate their big day when they tie the knot.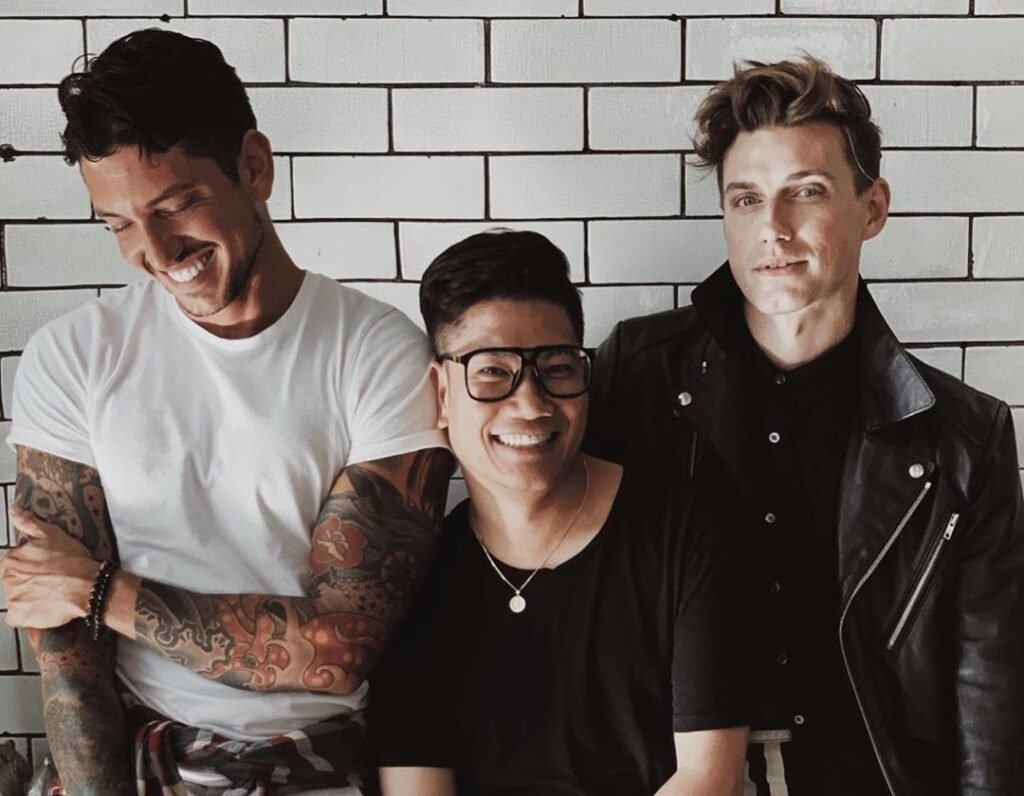 The Perfect Team
The team of interior and fashion designers along with the chef helps the groom to create the perfect personalized proposal to surprise their spouse-to-be. Followed by the perfect dream wedding a person can imagine.
Interior Designer
"I have a very successful design firm in NYC and Los Angeles. I may be small with weird hair, but I'm very effective," says Jeremiah Brent.
Fashion Designer
"Celebrities are wearing my designs on the red carpet, but there is something powerful when the bride puts on the wedding gown," adds Nguyen. "It's just pure magic."
The Chef
"For me, food has always been very sentimental," explains Bertaccini. "It's all about creating a moment that you'll be able to look back to and smile. In this case, it's a surprise wedding."
The Trailer of Say I do
The trailer of Jeremiah Brent Netflix Say I Do is available on YouTube. Tears are shed when you see the three maestros teaming up to create one of the most magical experiences on screen. Here are some top comments from the fans around the world on the trailer of Say I Do.
Comments from Fans
One user wrote, "I was interested and then Jeremiah Brent appeared and I'm 100% in." Well, we gotta tell you, we're with you in this one.
Another person wrote 

"oh come on Netflix, I don't have time for this level of sentimentality…

clicks trailer instantly" The feelings are mutual, my friend. 

Another user writes " Thanks so much Netflix! So much gratitude and forever grateful! Say I Do is a show about Love, Kindness, and Family. I believe in life, we all deserve to be loved, we all have a responsibility to be kind to one another, and most important – we all thrive when surrounded by our families. I'm so blessed to have developed my passion from a young age. And with that passion, I now get to help deserving couples celebrating their happiness with a wedding of their dreams! I hope everyone will enjoy this show! Thank you for your love and support! ??"