Jeremiah Brent Answers
Jeremiah reveals Nate and Jeremiah Wedding proposal story. He was asked some of the personal questions in an interview. Many things were asked relating to Nate, daughter Poppy, etc. The interesting part is Nate and Jeremiah Wedding Proposal story. The questions are asked to Jeremiah Brent and his answers are below the questions.
Questions
Read out the questions followed by Jeremiah answers
How and Where did Nate and Jeremiah Met?
J: I met Nate through Rachel's about ten years ago. I was working for her and she said I like this friend you guys would love each other but you know he's in a relationship. Fast-forwarding years and years later I saw him in New York (where Nate and Jeremiah Wedding took place in NY Library.) We were friends at that point and we went on the date and it never ended.
First impression of Nate?
J: Nate has one of those really rare abilities to see people the way they want to be seen. He's so confident and strong and so sweet at the same time. So I remember thinking about the first time I met him.
Nate and Jeremiah Wedding Proposal?
J: Nate and Jeremiah wedding proposal story? Well, Nate proposed to me on top of Machu Picchu inside of the ceremonial spot where they used to hold weddings. I was not expecting it. We'd had this whirlwind trip and it was really beautiful. We were with our friends Justin Feldman on a One Kings Lane Trevor and I'm late for work and I turned around and he had the ring.
There was somebody photographing the whole thing and it was one of the most most special moments of my life. I stopped talking, I cry about everything. Why are you shy I didn't stop crying that's the problem. I really cried my way through Machu Picchu. Nate cried actually too.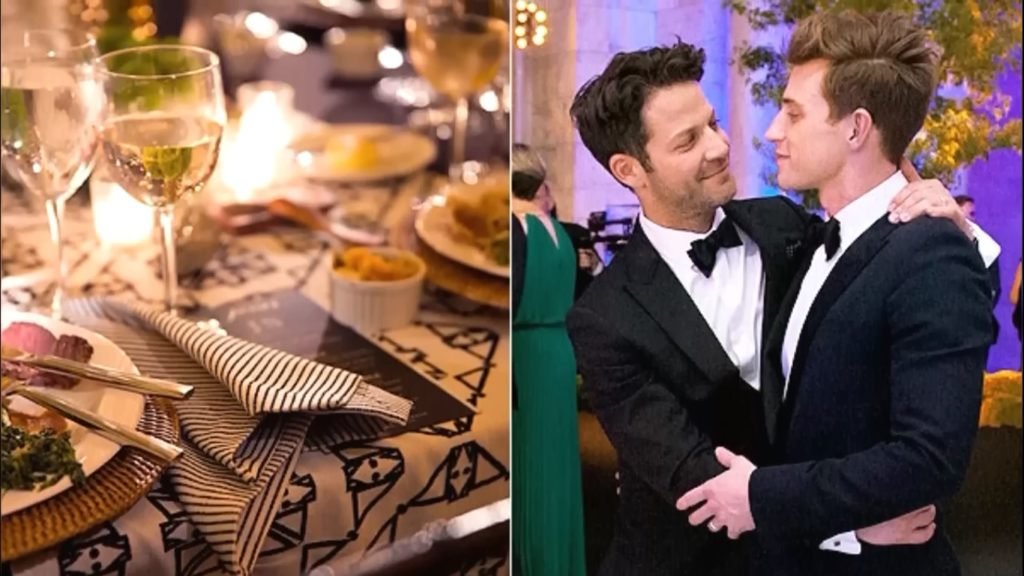 What do you see in Poppy that is You? And what is Nate?
J: There's so much of Nate that I see in Poppy Brent Berkus. Her goofiness, her playfulness, I'm much more serious on the part that we always laugh about is that I need 15 minutes on any occasion to kind of warm-up and feel comfortable. Poppy is the exact same way. So we laugh about it no matter where we go or what we're doing. The first couple minutes Poppy always needs a beat.
Your favorite family activity?
J: Poppy and Nate and I have this ceremony every Sunday. Poppy comes into our room, we watch Peppa the pig. She gets two episodes that's all she gets and then afterward we go downstairs, I make pancakes every weekend. There's something about the light that comes in in the morning mixed with puppies.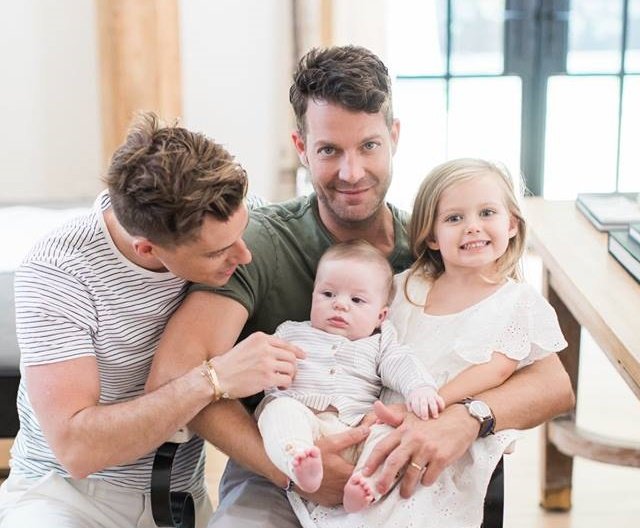 The sound of her feet running on the ground and the smell of Pancakes that it's like a type of home that I don't know if I'll ever be able to describe.
For more updates regarding the couple please subscribe to our social media platforms. Thank you.