It's his birthday. Read here about Nate Berkus birthday post on Instagram. One of our favorite interior designers Nate Berkus turned 49 today. And here are some pictures of him and his birthday cake along with the birthday wishes from his fans around the world. If you're a fan like me then I think you don't want to miss this.
Nate Berkus Birthday Post
It's the day when we cherish the fact that a person was born. It's very important to celebrate the birthdays of people important to us because of the joy and value they bring to our life. It's that one day of the year when everyone celebrates life.
Jeremiah with the Plan
Jeremiah Brent took it on Instagram and posted an old picture of Nate and hinted that Nate knows about his plan to surprise him and asked the fans to wish him luck. Here is what he had to say about Nate Berkus birthday post:
This monster is my everything. Thankful every day for him. It's his birthday- and he knows it. Wish me luck.
A few hours later he posted an Instagram story that said "Team Lunch" with few food items in the background of the picture. In his next story, Jeremiah shared the birthday cake of Nate Berkus with his fans and writes " who are we kidding" As the story feature on Instagram is available for a 24-hour window only, but not to worry I saved the picture of the cake for all of you to see. The birthday cake of Nate Berkus.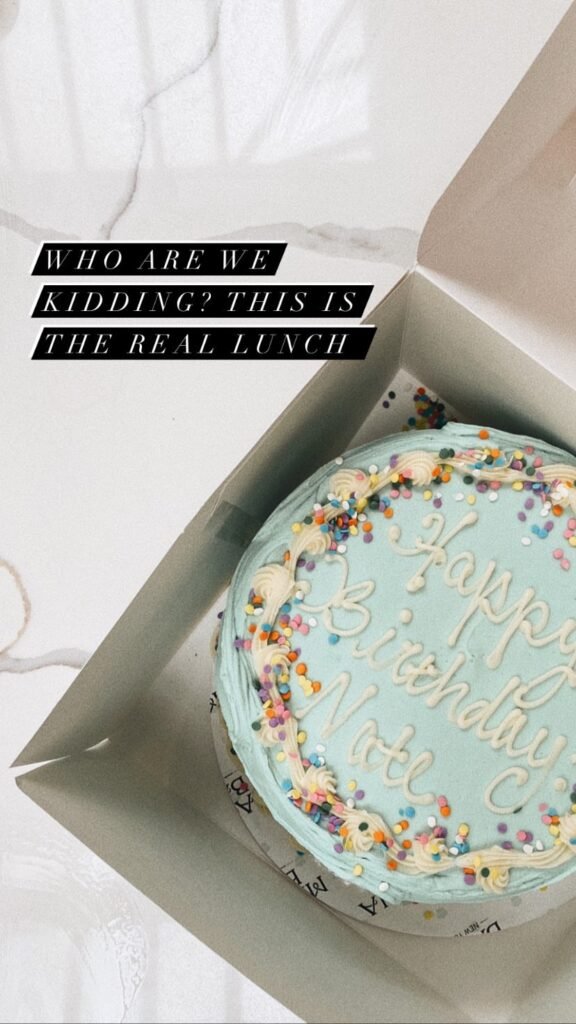 The Birthday Guy, himself
Nate Berkus also posted a series of photos compiled together as a small video on Instagram with a caption that says it all. Below is the link to Nate Berkus Birthday Post.
Hmm, not sure how I feel about another birthday ? #triplevirgo
View this post on Instagram
Birthday Wishes
Today we have social media platforms and Instagram is full of content creators, influencers, designers, actors, and many more. You can easily identify the accounts of such people because of the blue tick along with their names. Here are some of the birthday wishes from the celebrities to our favorite interior designer Nate Berkus through Instagram. (verified accounts)
@danielledrollins – Happy birthday @nateberkus — it's better than the alternative and you're still a babe
@juliannemoore – Happy birthday! U r amazing!! ❤️
@marjoriegubelmann – Happy Birthday handsome amazing fun loved man- ❤️
@juliannemoore – Happy birthday! U r amazing!! ❤️
@jillkargman – Happy happy birthday @nateberkus  ??
@thescottycunha –HBD @nateberkus ♥️
@susankfeldman – @nateberkus happy happy ❤️
And if we're talking about celebrities then how can we neglect the ones who make them who they are. The fans! People like us who wish their favorite personalities the very best from around the globe. So below are some birthday wishes from the fans around the world to Nate Berkus's birthday post.
@elsdurinck – Happy birthday to your everything! ? Wish you both all the luck and happiness one can get, together with your beautiful children!
@pamela11050 – Happy birthday Nate you deserve only the BEST of love and happiness. Enjoy your day together with your beautiful family. ????
@tanyasahagun – Happy Happy Birthday Nate?, and Good Luck Jerimiah!! I hope you both have a wonderful day!
@michaellooman – With age comes wisdom, great opportunities to us your life experiences to help others, become a greater lover, areal great dad, and gray hair. Enjoy your day. Happy Birthday ?????
@shawnmckeev – Happy Birthday!! You should feel proud today!! Look at what you've accomplished & the countless people you've helped & put smiles on their faces!! I still walk in my kitchen & wanna cry!! Celebrate big!!! ??
@the_laura_schneider – Happy birthday. Every year is a blessing and a gift. You make the world better by being in it so I am grateful you get another birthday ?