Famous interior designers celebrated 5 Year Nate and Jeremiah Wedding anniversary this past week. The couple tied the knot on May 5, 2014. Both of them posted some pictures on May 5th, 2019, from their wedding on their respective Instagram profiles and wrote their sentiments towards each other.
Nate and Jeremiah Wedding Anniversary
Here is the photo posted by Jeremiah Brent and the caption what he had to say. You can see the entire collection of Nate and Jeremiah Wedding photos here.
View this post on Instagram
5 years ago today. The Kiss that changed everything. Happy Wedding Anniversary to the greatest man I know.
Our wedding was a declaration of not only love and joy but the universal truth that we all deserve love and the ability to celebrate that love.
What Jeremiah feels
In the past, Jeremiah has mentioned how Nate obviously has gone through so much. When we met it was cellular for me. He's in Like, I said at our wedding, I really feel like he's just kind of engraved in every part of me. Obviously having known him, he carries around this ability to make people feel so safe.
The Striking Vows
What struck us from the wedding when Jeremiah was saying his vows, and when he talked about it. It was such a big lesson for everybody. Jeremiah said that he honors every part of his past and everything that he'd been through. So it's not like you like that never happened, and it's only about me (Jeremiah), to be able to accept that this is what happened to you and I love that part of Jeremiah also.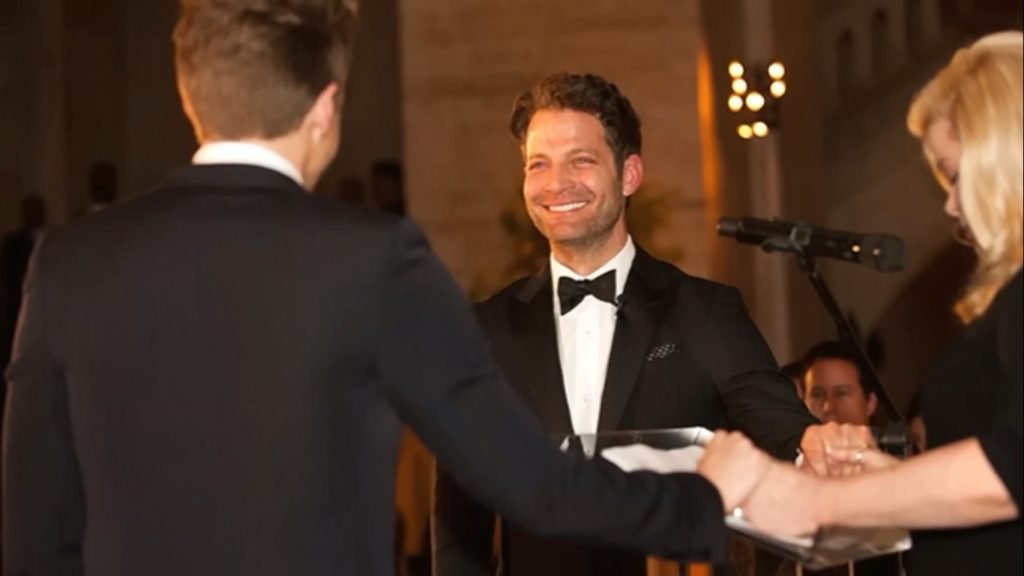 Remembering Fernando Bengoechea
To which Jeremiah responded:  I mean Fernando is a part, the tsunami, and his loss. Fernando Bengoechea is a part of our love story. There are no two ways about it. We're walking through this experience. Yes, we're married this time but he's definitely part of it. We talk, we were speaking about it the other night. I oddly feel connected to him and I honor that story. Our daughter Poppy Brent Berkus knows who he was, we have hope pictures of him in the home.
Nate Berkus Anniversary Post
Here is what Nate had to post on 5th Nate and Jeremiah Wedding anniversary.
View this post on Instagram
When I look back on this day in 2014, we had all of our dreams of having a family. Thank you, Jer for making all of them come true. Happy anniversary, my love.
I didn't know how to articulate what I needed for that in a new relationship, in a new chance. The truth is is that that was a heavy thing and it changed me. As I've talked about for years but you know I didn't know how to articulate what I needed from a new relationship. I didn't know how to articulate how to keep that and honor that but still move forward without any guilt or any fear around that. I worry about anything happening to him, I worry obviously because I've had such a great loss.
Hope No One Goes Through It
I don't want to go through that again, no one does. He was the first person to come into my life and not be threatened or afraid, not afraid to poke the damage and say that happened. Let's just let's talk about it, let's figure it out and how can it be part of our world in a way that's healthy.
We all wish the very best wishes on Nate and Jeremiah Wedding Anniversary to the couple.