Today we check February 2019 Books Recommendations from the interior designer Nate Berkus. Like every month, Nate has recommended some books that he is going to read this month.
February 2019 Books Recommendations
The first month is gone and it's time for the Valentine-y month of the year. All the people who love to read can follow Nate Berkus Instagram reading Collection. This month Nate wasted no time to update his reads for February. He has chosen two books for this month.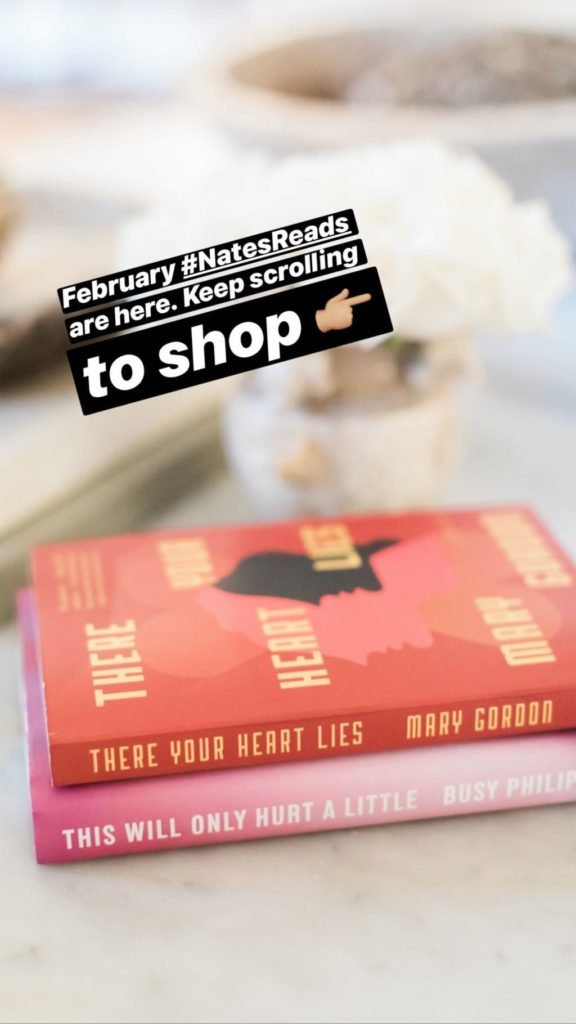 Books for the Month
This Only Hurt a Litte by Busy Phillips
There Your Heart Lies by Mary Gordon
Nate captioned his reading post:
February #NatesReads are two books I ❤️: "This Will Only Hurt a Little" by my friend @busyphillips and "There Your Heart Lies" by Mary Gordon. Two totally different books about the journey in life. Scroll to see February's honorable mention, a beautiful book that kept me up for 2 days in a row. – February 2019 Books Recommedations
This Only Hurt a Litte by Busy Phillips
About the author – Busy Philipps's autobiographical book offers the same unfiltered and candid storytelling that her Instagram followers have come to know and love. Hence, from growing up in Scottsdale, Arizona and her painful and painfully funny teen years, to her life as a working actress, mother, and famous best friend.
Rare Entertainer
Busy is the rare entertainer whose impressive arsenal of talents as an actress is equally matched by her storytelling ability, sense of humor, and sharp observations about life, love, and motherhood. Her conversational writing reminds us what we love about her on screens large and small. From film to television, Busy delightfully showcases her wry humor and her willingness to bare it all. This book the first choice of Nate for his February 2019 Books reading collection.
There Your Heart Lies by Mary Gordon
This is the second among the February 2019 Books recommendations. Marian cut herself off from her wealthy, conservative Irish Catholic family when she volunteered during the Spanish Civil War. An experience she has always kept to herself. Now in her nineties, she shares her Rhode Island cottage with her granddaughter Amelia. A young woman of good heart but only a vague notion of life's purpose. Thus, their daily existence is intertwined with Marian's secret past. The blow to her youthful idealism when she witnessed the brutalities on both sides of Franco's war. Therefore, the romance that left her trapped in Spain in perilous circumstances for nearly a decade.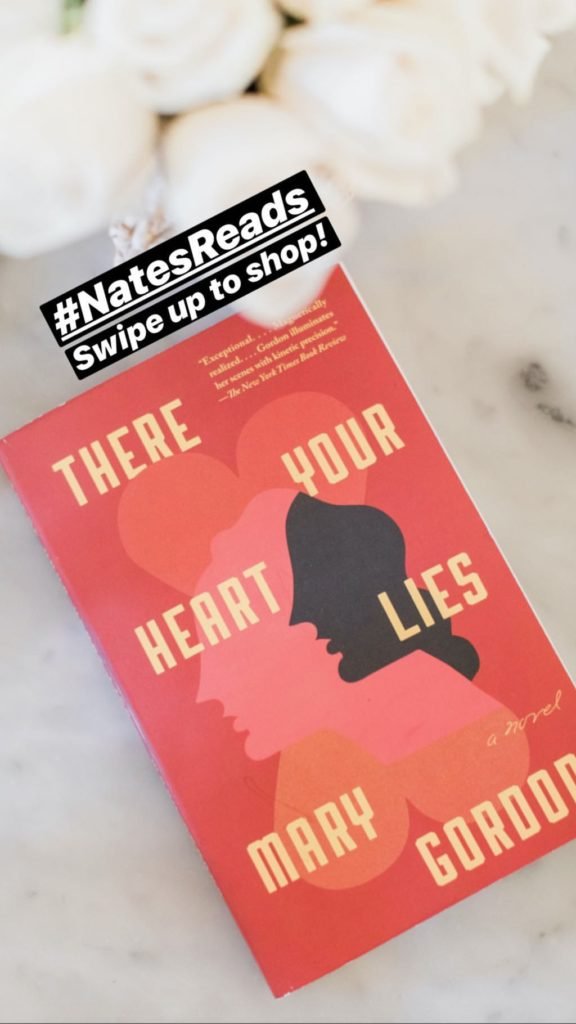 Cancer
Marian has cancer. Personal and ethical challenges nearly unthinkable to Amelia's millennial generation. Hence, the unexpected gifts of true love and true friendship. Marian's story compels Amelia to make her own journey to Spain, to reconcile her grandmother's past with her own uncertain future.
A Call to Speak
This novel explores how the character is forged at a particular moment in history. Passed down through the generations, is especially relevant in our own time. Therefore, its call to arms. A call to speak honestly about evil when it is before us. Equally about goodness will linger long with its readers. Another choice of Nate Berkus for his February 2019 Books reading collection.
So, which books are you going to read for this month? Leave your comments below.