Jeremiah Brent Shares
Jeremiah Brent answers some of the personal questions in a video. Also shares Nate and Jeremiah Story behind the name of their daughter, definition of love, and toughest design challenge. All these questions were asked by the fans on Instagram when Jeremiah was live. We have prepared an article for the people who love to read.
Questions from Fans
The questions are asked to Jeremiah Brent and his answers are below the questions.
Organized
Are you organized as Nate?
I am nowhere near as organized as Nate. As far as Nate goes. He moves on a different timetable I mean he likes things now I get organized I get there eventually just not like now.
Nate and Jeremiah Story Behind Poppy
Nate and Jeremiah story behind the name Poppy Brent Berkus?
When Nate and Jeremiah (Me) first met we were on it trip to Mexico. Actually walking on a beach and I I had this whole dream the night before that I shared with him. About the two of us with this little girl with dirty blonde hair curly at the ends and I kept saying her name in the dream and it was poppy. So when we found out we're having a little girl we both looked up at each other at the same time and said it's poppy. 

Why so cuteness in Nate and Jeremiah
The reason why your daughter and husband so cute?
My daughter is adorable my husband is very adorable I don't know why they're cute because they're just them I'm not cute I'm rugged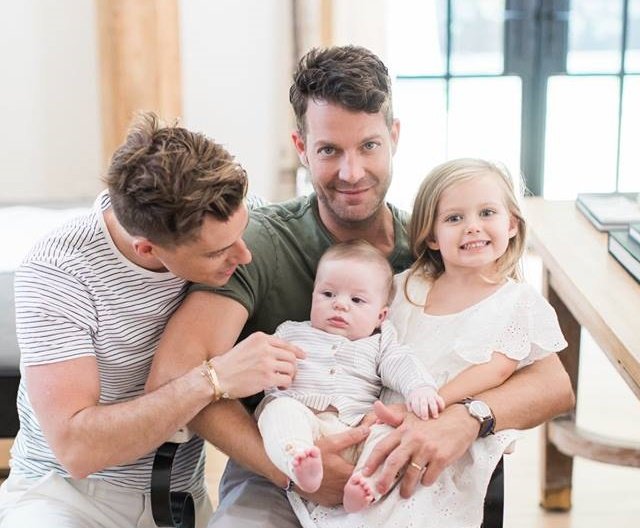 Definition of Love
Definition of love according to you?
I mean the definition of love now for Nate and Jeremiah (Me) is my family. I think it's everything. It's the alchemy of gratitude joy forgiveness appreciation for weirdness presence of mind. You know I always thought that love was one thing. I met Nate and I was like this is love this is crazy and it's an explosion. Then I have a child and love takes on another evolution so I don't know if love has a definition.  
Toughest Design Challenge
Toughest Design Challenge of Nate and You?
Our toughest design challenge recently was nay had an idea to change a room and to bring all of our books out of storage and really create this like grownup hangout spot and we sat in there for two days and we couldn't figure out what to do or how to craft it we figured it out eventually but that was the most difficult design challenge recently papi, however, is gonna be a whole nother basket of crazy she's got opinions about our big-girl bed trying to find a way to make a room that feels feminine but still sophisticated and not like garbage is hard.
Subscribe
For more updates regarding the couple please subscribe our social media platforms. Thank you.