So, Nate Jeremiah by Design Season 3 is finally happening! The good news is finally here.  Both the interior designers Nate Berkus and Jeremiah Brent announced the renewal of their show through Jeremiah Brent Instagram story account just an hour ago.
Nate Jeremiah by Design Season 3 is Here!
It's been almost a year we have never heard about its renewal. Some sources stated that the show may not be renewed. In other news, Nate and Jeremiah announced a surprise months ago. Fans thought it would be Nate Jeremiah by Design Season 3 but it wasn't it. It was the partnership with Living Spaces. Fans desperately wanted to see the couple on screen especially when Oskar Brent Berkus was born during the premiere of Nate Jeremiah By Design Season 2.

Nate Jeremiah by Design Season 3 is Official
Both Nate and Jeremiah posted a video on their respective Instagram accounts and describing the big announcement as they say in the video
You guys, we are so excited to announce that we are having a third season. Not the third kid, it kind of a third kid. We are going to cry,  we are gonna create some beautiful things and you guys are going to finally meet little Oskar Brent Berkus. Nate Jeremiah by Design Season 3 coming right at you.
Nate Berkus Instagram
While Nate Berkus wrote this caption on the video:
"It's official! Season 3 of #NandJByDesign is coming back to @TLC this spring!! Thanks to everyone who has been on this ride with us #TheScottBrothers @Discovery #sbentertainement"
Jeremiah Brent Instagram
On the other side, Jeremiah broke this big news to his followers by uploading the same video with a different caption saying:
"Surprise! We're having a THIRD… SEASON! #NandJByDesign is coming back on @TLC this spring, thanks to our team at @discovery and #SBEntertainment for putting this together. What are you looking forward to the most in this season? Comment below! We can't wait."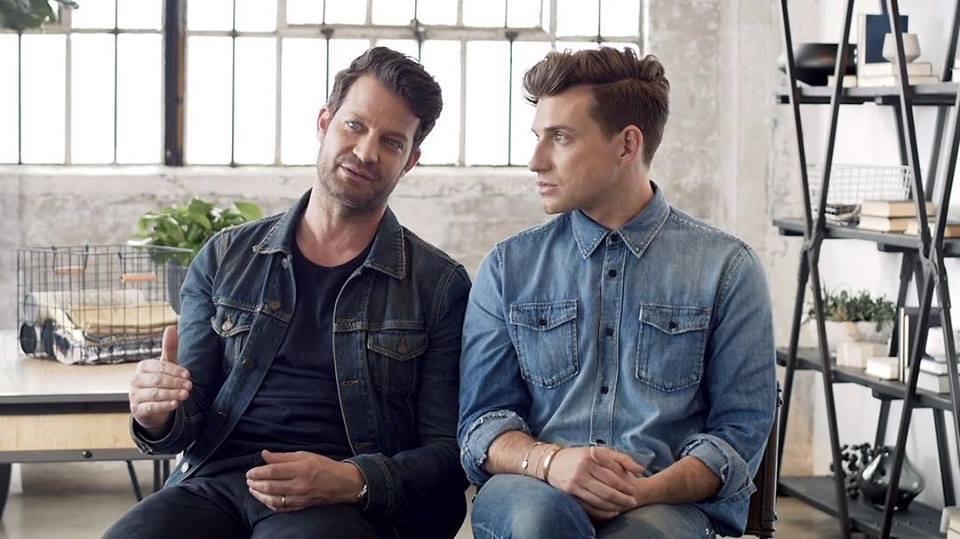 Fanbase Around the Globe
Fans totally loved the chemistry of Nate and Jeremiah. Here are some of the comments posted by random fans on the internet in 2018. You can simply feel their urge to want these guys back for the Nate Jeremiah by Design Season 3!
Janice Nelson, I want Nate and Jeremiah to come back on tv. I love that show a lot. Please make it come back on tv.
  PLEASE BRING THEM BACK IT IS SO SPECIAL NOT LIKE OTHER SHOWS.
Denise Will Absolutely love this show!!! Love the way they tell the story of the family and keep their vision and stories forefront in the renovation. Look forward to seeing glimpses of their home life also. Love their precious family.

Marti How do we let TLC know how much we enjoy this show. It's been my absolute favorite. I have a young gay son and they are the ultimate role models. I'd love this show regardless.
Fans Love for the show
Lynnswh I would love this show to come back. It is so refreshing and it's nice to see another spin on family life. Our family looks forward to the series and they have a greatness about them as a couple. Please bring them back!

Patiently waiting for NanJby Design Season 3, and will not accept a no for an answer.
 God bless them and family it's nice to see them as love in. Couple please bring them back and more country design thank you.
Bonnie Bryndza Trying to be patient, but I WANT Nate Jeremiah by Design season 3! I'm watching seasons 1 and 2 episodes over and over. That's pathetic, right?
TSR Please renew Nate and Jeremiah for a third season. I absolutely love their show and family.
Nancy I am truly hoping you bring Nate and Jeremiah back. Their show is so refreshing from HGTV shows that always feature the 25 to 35 group. They stay away from fads. Their style is timeless and well thought out.
Appreciation from the fans
 To watch Nate and Jeremiah and their beautiful family is such a joy. They bring such compassion and humor to every episode and I do hope you are planning to bring it back. They are so talented and have decided to help people in such wonderful ways. I hope the people who make the decisions realize what a gem they have with Nate and Jeremiah's show.
Bonnie Bryndza Please bring Nate and Jeremiah by Design Season 3 back for at least one more season. It's such a good show.
Gayle Nate Jeremiah by Design Season 3 is a great mixture of wit, chemistry, pure sentimental emotion with their clients and great, great designs for every homeowner(s)! Why would TLC even consider not renewing this wonderful show! If TLC doesn't want them, maybe HGTV will!! Long live Nate & Jeremiah By Design!! Love you guys!!
Teresa Nardi I'm from Australia and can't get the show at all.. can not buy any of the episodes from any site.. but what I have managed to watch some .. I ❤❤ it. Thanks for all the tips .. very helpful… Beautiful family you ..thank you for letting us into your home and life…❤❤
Nate Jeremiah by Design
Interior designer duo Nate Berkus and Jeremiah Brent venture into TV together with their new season, Nate Jeremiah By Design Season 3. Using their undeniable eyes for style, home redesign, and house renovation, they will turn the money pit into a prize. That is what is show is all about. The previous seasons follows the couple inside and outside of the home, as they juggle married life and raising their baby daughter, Poppy Brent Berkus while helping distressed homeowners turn a disaster into a dream home.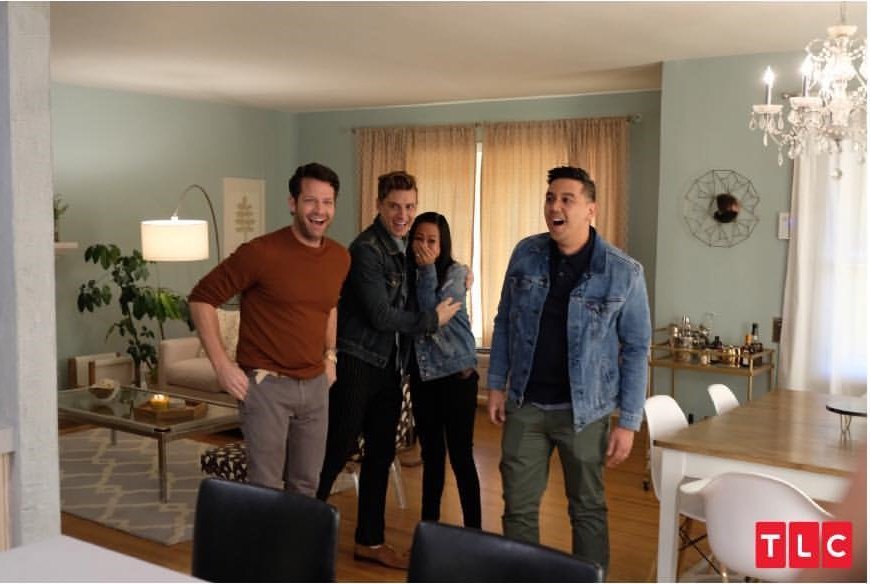 TV Show
In each one-hour episode, Nate and Jeremiah use their talent and irresistible charm to transform lives through design, rescuing homeowners who have gone over budget and over schedule on renovation projects and cannot see an end in sight. With a budget at the forefront and the couple's lifestyle in mind, Nate and Jeremiah boldly revisit the home's layout to build a practical-yet-stylish space. They then search high and low for unique design pieces to bring character and a personal touch into these refreshed dwellings.
So what do you feel about this, are you excited for Nate Jeremiah by Design Season 3? who will be watching? I bet I am. Leave your comments below.