We know that interior designers Nate and Jeremiah Living Spaces collection has been launched. Your home should be a reflection of you. If it suits you and how you live, that's all that matters. That's why Nate Berkus and Jeremiah Brent Living Spaces newest collection is designed to mix and match beautifully.
Nate and Jeremiah Living Spaces
To create a look that's all your own. With pieces that encourage you to follow your instincts, not the rules. Who says your finishes have to match or that you can't mix classic and modern. They launched their living spaces collection just a day after their TV show
Nate and Jeremiah by Design Season 3 Episode 1
 premiere. A design show in which the couple helps people renovate their homes.
View this post on Instagram
Jeremiah Brent Reveals
Jeremiah Brent talks about the collection and says: I think it's going to sound cliche but anything from this collection can reignite a space. The reason why? Because every detail has been thought of. Whether it's marble from a round table or the piping or even brass caps, every detail is well thought of.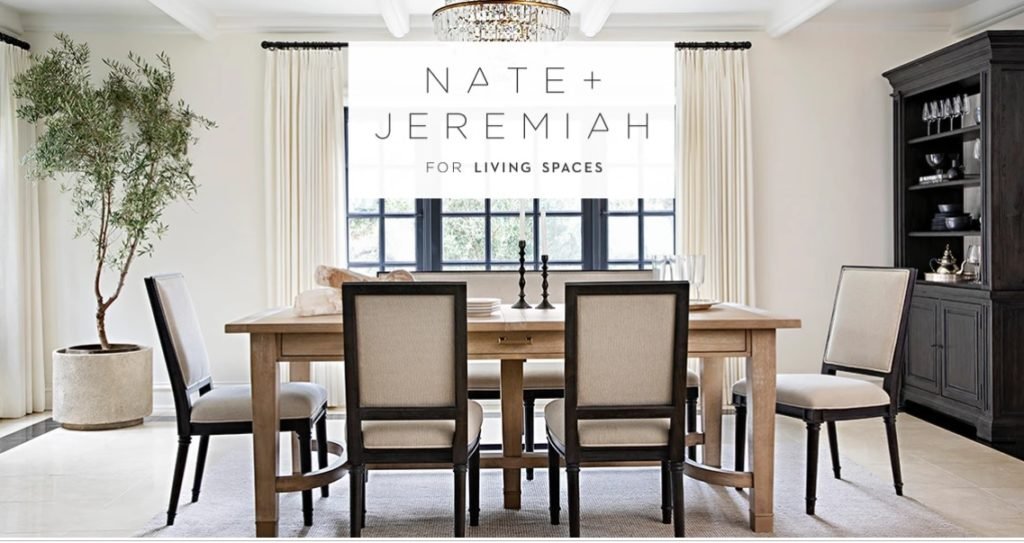 In order to use a space that you are not using you have to create a ceremony in that room. Whether you are meditating in the morning, or you are reading a book like
Nate Berkus reading
collection. I think it's important you kind of shift energy into your home. Every room should have a purpose in your space.
What Nate Berkus has to Say
You can find quality & beautiful things in a Southeast Asia Village, or at Nate and Jeremiah Living Spaces, or at a garage sale on your way to work. If something is well-made, well proportioned, and beautifully designed, it will hold it's own with anything else.
Living Spaces Collection Launch
The event launch of Nate and Jeremiah for Living Spaces took place a few days ago. It consists of a whole collection of living room, bedroom, office, dining room, pillows almost everything the couple has been working on for the past 2 years. There is Gramercy Bookcase, Gaferie Secretary which also has a USB charging port in it.
The Event
The Nate and Jeremiah Living Spaces launching event was inspired by their love of nature. They had olive trees and pampas grass places all over the event. If you can look at the hanging installation at the event for their dinner party, you would love it as it was pretty special as well. A lot of well-known celebrities were also present at the launching event. Orlando Soria, Emily Henderson, & Tan France also stopped by at the launch of Nate Berkus and Jeremiah Brent Living Spaces.
Pavilion & Gramercy
If we peek into the catalog, you can see a beautiful pavilion bedroom benches one of Jeremiah's favorite. It's great for the side, by the end of the bed or if you want to mix it with something more traditional. There is also a gramercy round accent table which is small and provides a great look. The gallery collection is a bit of a more traditional, with dark and timeless silhouettes.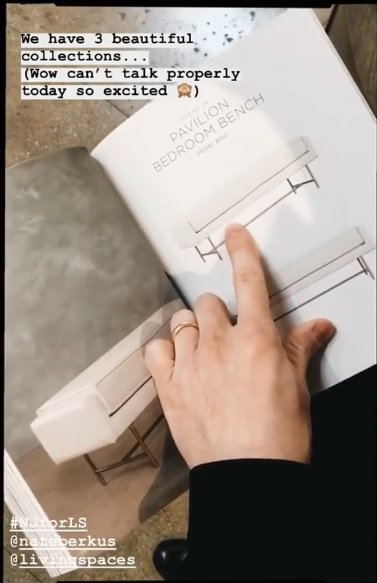 Gramercy collection has a litter stain and very versatile design which will go with anything. The third collection is a pavilion. Another favorite item is the pavilion host chair, It is inspired by 1940s French Design, beautiful finishes and contemporary twists.
Join the Latest Updates