Bathroom Decor Ideas for Small Bathrooms
We got bathroom decor ideas for small bathrooms for you so, no worries. No matter it is small or a big one, but bathrooms are truly one of the most vital rooms in a person's life. Can you imagine trying to live without a bathroom? I can't. Bathrooms are used each and every day to maintain health and hygiene. It is amazing that bathrooms can have this much impact on your day to day routine.
Problem? We got it
Majority of the people do not own a large bathroom space, which generates an interesting problem of bathroom decor ideas for small bathrooms. Decorations can easily lighten up the mood. This is the reason we have compiled several ideas to lighten up your small bathroom space. Everything from artwork to wall colors will enhance the beauty of your small bathroom space.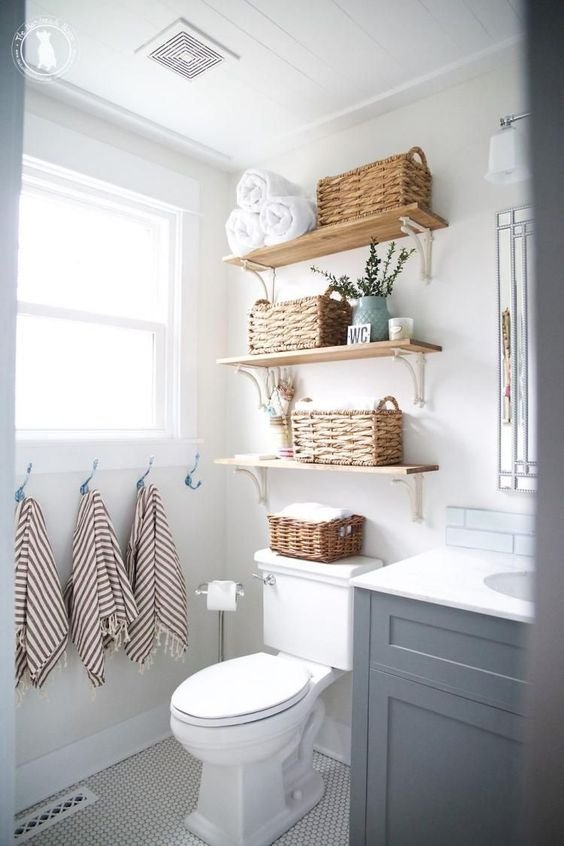 Below are some bathroom decor ideas for small bathrooms that can fit your style as per your need. All you need is to read these ideas, select which one will look good in your space, peruse the nearby shop to find the perfect art pieces for your bathroom. It can be a personalized candle or even a picture frame. If you like it, do not forget to subscribe to our website for more interior design related content.
Don't Forget to Subscribe via Email 🙂
Paint
Find the perfect shade and paint your walls to give it the look you need. It's no longer necessary to choose gloss in a bathroom to combat moisture; you can simply ask the paint shop. To help you add an additive to matte paint to keep it from mildewing. Remember Bathroom Decor Ideas for Small Bathrooms is not all about the walls; do not forget the cabinets too.
Lighting Adjustments
There is a countless variety of affordable lighting fixtures available in the market. Feel free to replace outdated lighting fixtures with new ones if you have a little budget from your home improvement store. Try to be original when updating your lighting in the bathroom. Trending Bathroom Decor Ideas for Small Bathrooms include hanging pendants and light bars that diffuse light in a room.

Arts of Bathroom
Go for oversized proportions for an attractive visual impact. For a unique look, have a local printer blow up a favorite photo into customized wall art. When thinking of for bathroom decor ideas for small bathrooms, think beyond a canvas print. You can choose your favorite objects such as starfish or baskets. Be creative and look for ways to decorate your bathroom walls.
Adhesive Tiles
Check out if your tile is boring? Does it give you a sleepy look? If there's not much you can do about it, try removable adhesive tiles. Find tiles that are easy to cut and install.
Update Hardware, Not Electronics
A quick and easy bathroom decor ideas for small bathrooms involves changing out your bathroom's hardware like drawer pulls, towel bars & the toilet paper holder. Replacement can be done in simple fashion. Just unscrewing or popping off the old hardware & add a new one. Another tip is to make sure you are replacing old hardware with similarly sized screw hole spacing, especially on bar style drawer pulls that require to screws.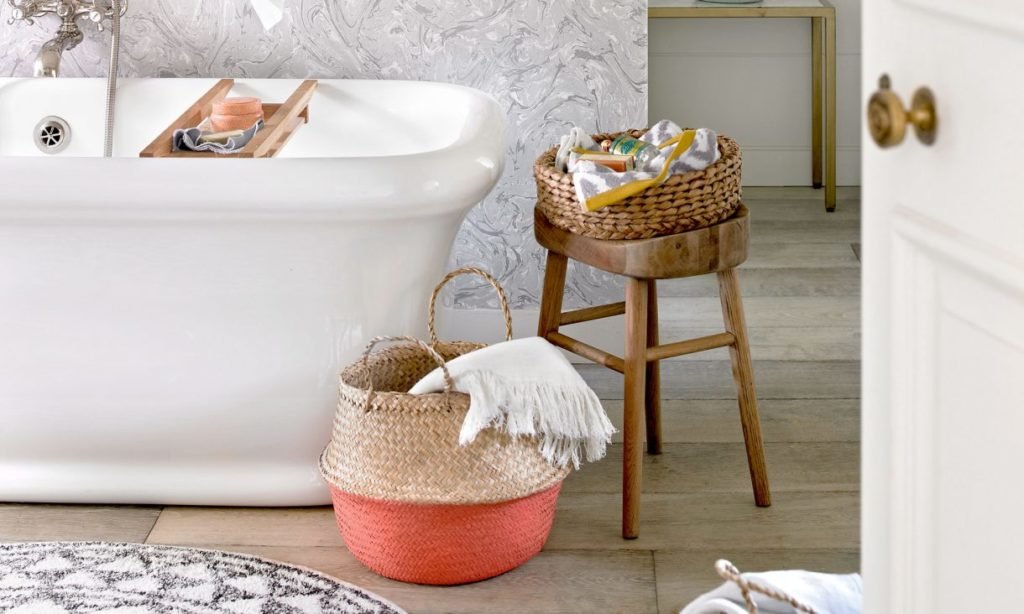 Enhance Storage
You can also think about decluttering the bathroom. It will definitely give a freshly updated look. If you're space challenged, focus on how you can improvise on existing storage. Another bathroom decor ideas for small bathrooms is to add pull-out drawers into a cabinet. They are easily available at stores which contain home improving items. You can also have floating wall shelves, wall mounted baskets. You can also add a small furniture-style cabinet to the room.
Textiles Matter
One of the bathroom decor ideas for small bathrooms is to update your textiles. This will give an elegant outlook to the current look. Giveaway or throw out your old, mismatched towels and add some soft goods to your bathroom. An accent color or pattern would definitely give a modern design touch. How about changing or adding towels, floor mat, and shower curtains. If you have a color preference for your towels and floor mat, choose a patterned or printed shower curtain that resembles the touch with some of that color.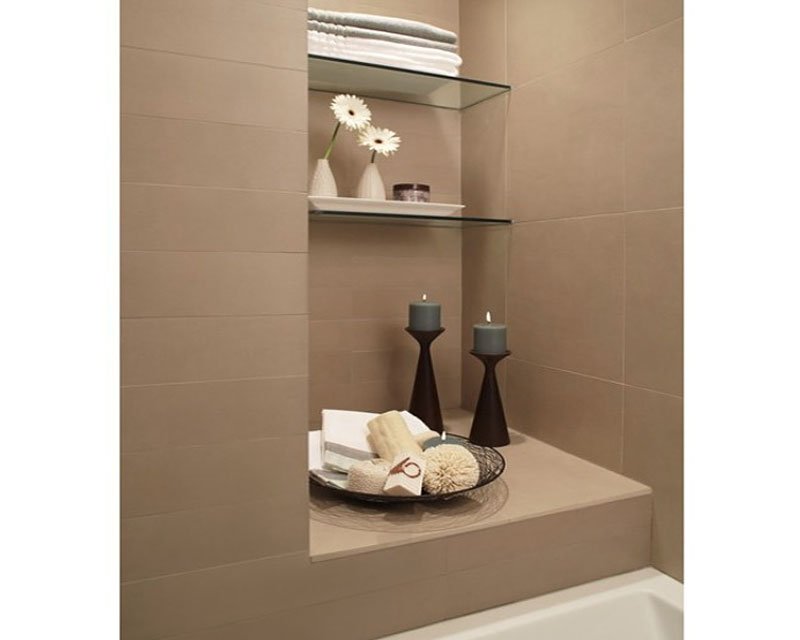 Bring Personality
Your bathroom is almost good as new. How about we add a little personality to your bathroom? Some bathroom decor ideas for small bathrooms involve a wastebasket and bathroom soap dish or soap pump. If you can add a silk floral or live plant if there's natural light available that would be excellent. If you are not allergic to plants then Orchids are a great bathroom plant– If you want to bring elemental values to your bathroom you can add a candle or room diffuser which will reflect a beautiful scent to the room.
Which idea did you liked the most? Let us know in the comments section below. Or join our Facebook Page and Group.
_____________________________________________________________________
This information is not associated with Nate Berkus nor Jeremiah Brent. This information is written by content writers fans of Nate and Jeremiah's work.